We are pleased to announce the release of the new agenda builder and minute taking module.
Agenda Builder
The new Stellar agenda builder was created to give customers further ability to customise meeting packs as well as add late papers and replace old papers.
You can now add sub-sections, add specific user groups to sections and create agenda items in advance for future meetings.
With this new update you can now allocate times to each section on the agenda to make sure you keep on track.
Minute Taker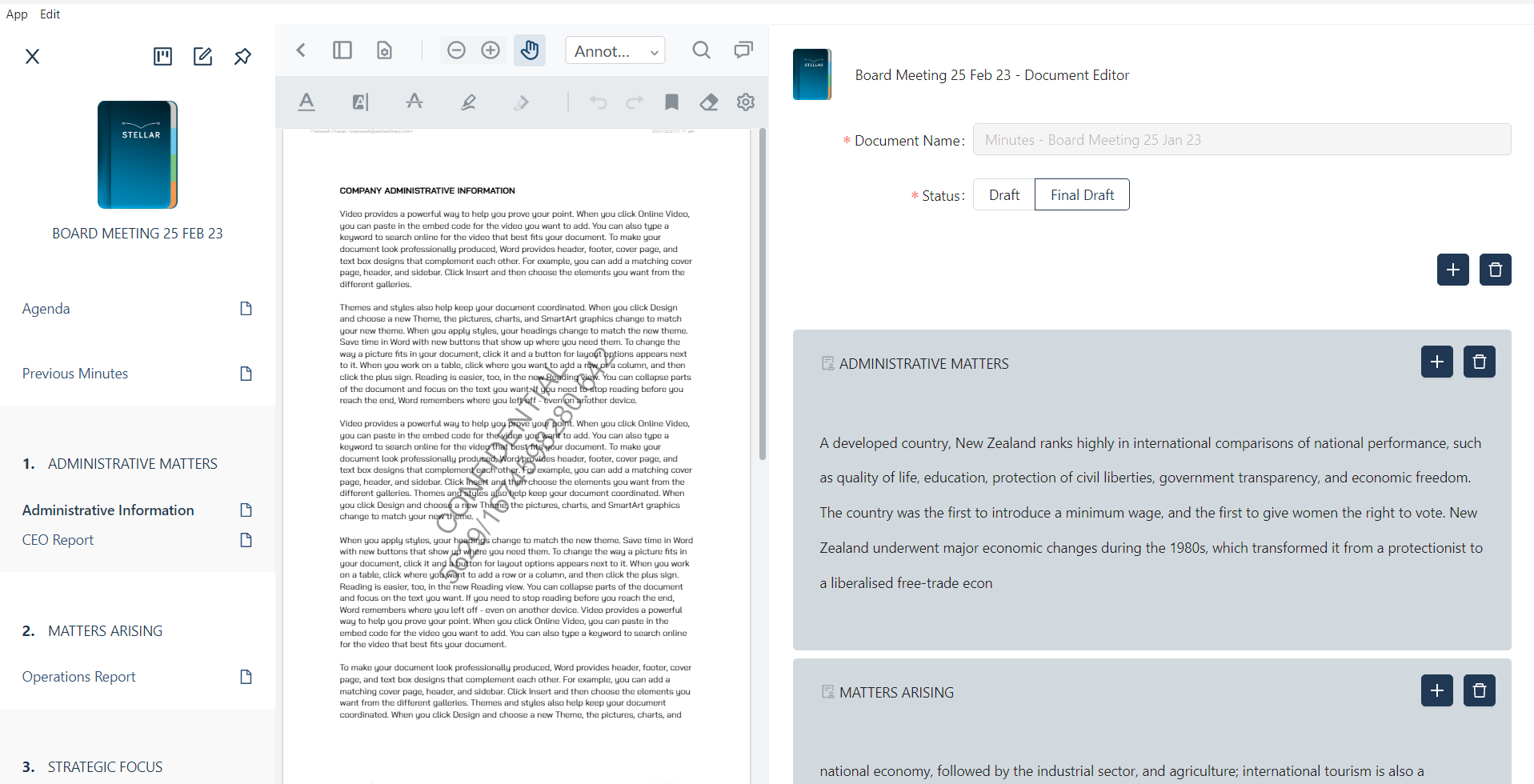 The updated Stellar minute taker enables the board administrator to take clear and precise minutes against agenda topics.
Users now have unlimited text, spell checker as well as the ability to bold and italicise text.
Draft minutes can be shared to users and carried forward to the next meeting for approval. This feature is perfect to capture notes , decisions and actions and turn it into a professional document.
Stellar's two-factor authentication feature enables users to digitally sign, once minutes have been approved.